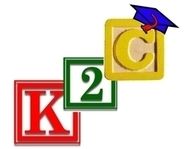 Vision
To create and foster dreams of college for all young Texans.
Mission:
The Kindergarten2College Project will collaborate with school districts and communities throughout Texas to inspire the pursuit of college within all elementary students in Texas.
History
Kindergarten2College was created and developed in 2005 in an effort to promote and stimulate a college conversation with families while students are in their critical and formative years of early elementary education.
Too often, consideration of whether to attend and how to plan for postesecondary education takes place too late in the education process, if it takes place at all. Too often, the doors that open the world of higher education become locked by false assumptions, negative influences, or low expectations.
EVERY young elementary student possesses the key to open those doors. Our goal is make them realize that they have this key and it must not be lost or taken away. A support network of parents, relatives, teachers, and friends is critical to the key's preservation.
Our concept was simple: Develop a short in the classsroom program to introduce the college concept to students in a classroom setting and excite them enough to share the dream of college with their parent(s) or guardian(s) when they return home from school.
Over the last 5 years, programs have been delivered to thousands of elementary school students by our member volunteers across the state.
About the Program
Opportunity

Provides the opportunity for degreed parents, business, and community leaders to share, educate, and engage at the early elementary level.

Inspire

Inspires young students to strive for college with with simple messaging that's proven to work.

Engage

Engages children to openly discuss their career dreams and how college will help get them there.

Converse

Prompts conversations at home about going to college.

Promote

Promotes the concept and importance of saving for college.

Confidence

Builds self confidence and provides support to be successful.

Encourage

Encourages students to do their best in school.