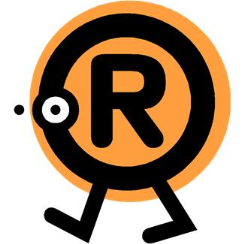 Agenda
---
8:30 Welcome/Introductions

Brian Sunshine - ATLE President

8:45 - 9:30 Icebreaker/Team Building

Lisa Pierce Jones, TG

Lisa will start the morning off with a team building session that is sure to energize the audience.

9:30 10:30 The Changing Landscape of Delinquencies, Defaults and Student Loan Collections

James Cameron - President, Uniquity Financial

James will provide insight on the evolution of education loan collections and philosophies/strategies that address a forever changed student loan landscape and increasing regulatory burdens.

10:45 - 11:30 Guarantor & State Legislative Updates

Sue McMillin, President - TG
George Torres, Government Affairs - TG

Sue and George will highlight outcomes of the 83rd Texas State Legislative Session and what enacted legislation means to the higher education community.

11:30 - 12:45 Lunch, Annual Business Meeting & 2013-2014 Elections

Special Guest Speaker:
Crystal Tysz, Program Manager, Junior Achievement(JA)-Central Texas
Crystal will give us an overview of JA and the importance of community partnerships to their program.

12:45 - 1:45 Opportunity Texas: Building Assets through Pilots, Platforms, and Partnerships

Don Baylor, Senior Policy Analyst - Center for Public Policy Priorities

1:45 - 2:30 NCHER Update

JImmy Parker, President - Panhandle Plains Higher Education &
President Elect - NCHER

Jimmy will enlighten the association on the higher education finance policy environment, the strategic priorities of NCHER (formerly NCHELP) and the emerging roles of its members in the postsecondary education and financial aid community.

2:30 - 3:15 SLSA Update

Winkie Crigler, Executive Director - Student Loan Servicing Alliance (SLSA)

From Puts to Conduits, from FFELP to DL, from NFP to CPFB, from ISR to IBR, from GLB to TPD, from borrower benefits to loan forgiveness, from Privacy Policies to Private Loans, from servicing fees to fee for service - the student loan servicing arena has undergone, and continues to experience, rapid change. Winkie will share her perspectives on the education loan servicing environment and the challenges & opportunities that lie ahead.
---
Speakers & Presenters
---
An eighth-generation Texan, Don Baylor joined the center in 2004 and focuses on asset building, postsecondary education, and labor markets within the mission of expanding economic opportunity in Texas. He serves as the state policy lead for national initiatives such as the Economic Analysis Research Network, Working Poor Families Project, the CFED Assets & Opportunity Network, and the Ford Foundation's Building Economic Security Over a Lifetime. He directs OpportunityTexas, a statewide initiative to increase income and financial stability, create pathways to good jobs, and promote savings. OpportunityTexas partners with regional and statewide stakeholders across sectors to improve economic mobility and household financial security.

Before coming to the center, he crafted and advocated for living wage, anti-predatory lending, and affordable housing legislation before the New York City Council and New York State Legislature. Before that role, he was a management consultant who co-led strategic planning and performance audit contracts for several public entities in California, Oregon, and Hawaii.

He earned a Bachelor of Arts in Psychology from Georgetown University and a Master of Arts in African American and Southern History with honors from The University of Wisconsin at Madison.

James Michael Cameron is the President of Uniquity Financial, LLC. Uniquity is a Woman-Owned Business Enterprise (WBE) and Small Business Enterprise (SBE) located in Central Texas. Uniquity is a top performing contractor which provides loan servicing for North America's largest credit grantor, the U.S. Department of Education.

Mr. Cameron possesses 25+ years of Senior Management Experience in the banking, credit and government student loan industries serving the following entities; Oregon Commission for Higher Education, Colorado Student Loan Program, USA Funds/Sallie Mae (Indiana), Southwest Student Loans (Arizona), Connecticut Student Loan Foundation, Rhode Island Higher Education Assistance Authority, Rhode Island Student Loan Authority, Vermont Student Assistance Corporation, American Student Assistance (Massachusetts), Georgia Higher Education Assistance Corporation, South Carolina Student Loan Corporation, Nelnet (Nebraska), Missouri Department of Higher Education, Tennessee Student Assistance Corporation, Louisiana Office of Student Financial Assistance, EdFinancial (Tennessee), Oklahoma Guaranteed Student Loan Program, Iowa College Student Aid, American Education Services/Pennsylvania Higher Education Assistance Authority, Wyoming Student Loan Corporation, as well as the U.S. Department of Education.

Mr. Cameron has also facilitated business consultations for state entities, private corporations and Christian religious organizations. Mr. Cameron is also an ordained minister. Mr. Cameron is a highly sought "subject matter expert" speaker within the student loan industry for teaching; Leadership Development, Pragmatic Functional Structures, Entrepreneurship, ReFocusing Organizations, and the like.

Mr. Cameron has attended Pasadena College and the University of Southern California and holds his degree in Business Administration. Mr. Cameron resides in New Braunfels, Texas with his wife Tanya and their children; Chris (17), Colton (16), Audrey (15) and Chloe (14). Mr. Cameron enjoys; exercising, golf, tennis, bicycling, playing and performing music (guitar/piano/drums).

Winfield P. ("Winkie") Crigler is the Executive Director of the Student Loan Servicing Alliance (SLSA), the trade organization that represents student loan servicers. SLSA has approximately 40 members that service the loans of over 26.5 million borrowers.

Prior to joining SLSA, Ms. Crigler was a partner at Williams & Jensen, P.C., a Washington, DC law firm specializing in a legislative practice, with a Fortune 500 client base. She represented clients before Congress and various Federal Agencies, with a primary focus on education and healthcare issues.

Ms. Crigler received a B.A. from Vanderbilt University, and her J. D. from the University of Virginia. She lives in Washington, DC with her husband, Tim Harr (Senior Counsel at Motorola). They have three children (Adam – Middlebury 2004, now working in Beijing; Virginia – Middlebury 2006, now working in Prague; and Sara – Colby 2009). Ms. Crigler is the daughter-in-law of Mrs. Karl G.Harr (Patricia), a former President of the SWC.

Sue McMillin has served as TG's President and Chief Executive Officer since 2004. Sue joined TG in 1993 as Vice President of Operations and in 2002 was promoted to Senior Vice President for Customer Relations & Business Operations.

Before joining TG, Sue worked for Guaranty Federal Bank for 11 years in a variety of managerial roles including Vice President and Director of Deposit Operations, where she was responsible for managing retail banking support services for the Texas-based savings bank with 101 branches and more than $7 billion in assets with operation centers in Dallas, Austin, and Houston.

Born in Cleveland, Ohio, Sue grew up in Midland, Michigan and is a graduate of Midland High School. Upon graduation, she moved to Texas to attend St. Edward's University, graduating summa cum laude with a bachelor's of arts degree..

Sue serves on the Boards of NCHER, the National Student Clearinghouse and currently serves as the President of the National Association of Student Loan Administrators (NASLA).

Lisa Pierce-Jones - Senior Corporate Trainer - TG

Ms. Pierce-Jones is a firm believer in training as a tool for both personal development and organizational excellence. She has designed and taught training programs that focus on communication, customer service, leadership, management development, and team skills and competencies.

Ms. Jones has worked as a Corporate Trainer/Consultant in the Human Resources and Organizational Development department at TG for almost four years. She facilitates internal and external leadership development programs as well as develop intact departmental team training. Lisa was inducted into TG's President's Club in June 2013.

Ms. Jones also worked in the professional development section at the Texas Attorney General's office 11 years. Her role was to identify training needs for attorneys and non-attorneys. Lisa developed training tracks which established a professional development path for each job classification and conducted workshops for veteran employees, targeting areas that needed improvement or helping individuals who desired to move up the career ladder. Ms. Jones also partnered with 22 state agencies with small to medium sized training programs, providing coaching services and helping them develop to strategic training plans.

George Torres is from San Antonio, Texas. Graduated from Thomas Jefferson High School in 1968, the University of Texas at Austin in 1972, with a BA and 1977, with an MS.

He has served as a Staff Intern/Legislative Assistant to Congressman Henry B. Gonzalez during 1972-1975 as a liaison with state and local human service and education agencies and organizations, responding to constituent requests, identifying and summarizing education issues; a Staff Assistant to State Representative Wilhelmina Delco during1977-1979 that included drafting and analyzing legislation and amendments, developing recommendations for legislation and interim studies, researching and responding to constituent inquiries, liaison with other legislative/congressional offices, community groups, and the news media; Staff Director, Committee on Higher Education, Texas House of Representatives during 1979-1985 with responsibilities that included staffing the 11 member committee, supervising a staff of three, researching and analyzing 100+ bills per legislative session, drafting legislation and amendments, setting committee meeting agendas, recommending subjects for interim committee studies, liaison with higher education associations, interest groups, and the news media.

During his career with TG, from 1985 to the present, George's positions have been as a Policy Analyst, 1985-1990 with responsibilities that included identifying, analyzing, and tracking student financial aid-related legislation at the state and federal levels, drafting proposed amendments, legislation, and legislative agendas for consideration by senior management, identifying issues alerting senior management with recommendations for action, drafting position papers on relevant issues, maintaining a corporate issues database; and as the Senior Advisor to the President for Congressional/Legislative Relations, with responsibilities that include those of the policy analyst position plus developing and maintaining an effective liaison with staff of Members of the Texas Congressional Delegation and state legislature, and the student financial community, responding to legislative/congressional inquiries, representing the corporation before legislative committees, developing corporate legislative agendas and protecting corporate interests during legislative sessions, development and maintainance of a legislative report distributed to the board of directors, senior management staff and the statewide student financial aid and higher education community.

Crystal Tysz has been a Program Manager at Junior Achievement of Central Texas for a little over a year. She came to Austin by way of Magnolia, Texas to get her Bachelor of Studio Art from the University of Texas in 1995.

She enjoys working at Junior Achievement because not only are you helping mold children's futures but the payback is immediate as well. "When you see the excitement in their faces and the light bulb that goes off when they get a concept, it is really fulfilling. I was nervous the first time I taught but the kids' excitement was contagious and I just didn't feel nervous anymore."

In addition to working at Junior Achievement she is also an apprentice dog trainer at Humaner Trainer and a pet sitter.

www.jacentex.org
https://www.facebook.com/JuniorAchievementOfCentralTexas?ref=hl
https://twitter.com/JA_Centex