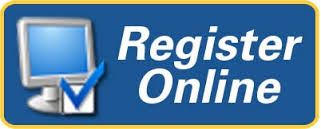 AGENDA
---
8:00 - 8:30 Registration & Breakfast

8:30 - 8:45 Welcome/Introductions

Cindy Best, ATLE President

8:45-9:30 Texas Higher Education Legislative Committee

State Representative Donna Howard, Committee Member

Representative Howard will present on the work of the Texas Higher Education Legislative Committee and discuss the state of higher education in Texas. Q&A to follow.

9:30-10:30 Innovative Youth Development Program Spotlight: Lemonade Day and A.J. Moore Finance Academy VITA Program

Angela Reiher, University High School Dean of Academies and A.J. Moore Finance Academy Students

Amanda Stephens, Lemonade Day Greater Killeen Fort Hood City Director and Lemonade Day student entrepreneurs

With much discussion surrounding financial education and developmental skills in youth, the A.J. Moore Finance Academy and Prepared 4 Life's Lemonade Day are setting the bar high with innovative programs that make financial education and life skills lessons come alive, preparing youth for the future. The A.J. Moore Finance Academy at University High School in Waco prepares students for a career in finance and is proud to house the largest student-run Voluntary Income Tax Assistance (VITA) Site in the country serving thousands of Waco residents. Lemonade Day is a free, community program that teaches youth how to start, own and operate their own business – a lemonade stand. Lemonade Day is a national program with over 30 participating cities. Come hear from program directors and student participants.

10:45-11:30 NCHER Update and National Industry Perspective

James Bergeron, National Council of Higher Education Resources (NCHER) President

Student loan debt is once again making the headlines. NCHER President will provide a national industry update and wade through the politics of student loans to offer perspectives on current issues and how they affect you and your institutions.

11:30-12:30 Lunch, Annual Business Meeting & 2014-2015 Elections

12:30-1:15 CFPB Update

Jimmy Parker, Executive Director Panhandle-Plains Higher Education Authority, NCHER, Chair - Board of Directors

The CFPB has positioned itself as a student advocate, and Jimmy Parker will discuss recent bureau initiatives pertaining to the future of student lending with perspectives on the private student loan market as well. Q&A to follow.

1:15-2:00 Texas Higher Education Coordinating Board Update

Lyn Wheeler Kinyon, Assistant Director, Grants & Special Programs

Lyn Wheeler Kinyon will provide an overall update on the activities of THECB this year and discuss the work of the Texas Higher Education Strategic Planning Committee. Q&A to follow.

2:10-2:50 TASFAA Update and School Perspective

Anne E. Walker, President-Elect TASFAA Board of Directors;
Director, Office of Financial Aid Rice University

ATLE welcomes TASFAA President Elect, Anne Walker to share on behalf of the association and offer her perspective as a financial aid director on current higher education challenges and opportunities. Q&A to follow.
PRESENTERS & SPEAKERS
---
James Bergeron currently serves as President of the National Council of Higher Education Resources (NCHER), which represents a nationwide network of lenders, secondary markets, guaranty agencies, loan servicers, private collection agencies, schools, and others that assist students, borrowers, parents, and families access, manage, and pay for the costs of postsecondary education. The membership includes education finance organizations that administer and service federal education loans and entities that underwrite, administer, and service private education loans.

Prior to joining NCHER, James worked as the Director of Education and Human Services Policy for the House Committee on Education and the Workforce. In this capacity, he advised Chairman John Kline, members, and staff, and oversaw policy development on all areas of education and human services programs, including the reauthorization of the Higher Education Act (HEA), the Elementary and Secondary Education Act (ESEA)/No Child Left Behind (NCLB), the Individuals with Disabilities Education Act (IDEA), the Workforce Investment Act (WIA), the Head Start Act, and other federal laws governing elementary, secondary, and postsecondary education.

Before joining the Committee in 2006, Bergeron served as Legislative Director in California Rep. Buck McKeon's personal office where he was responsible for developing and implementing the legislative agenda within the House Education and the Workforce Subcommittee on 21st Century Competitiveness. He authored important legislative initiatives on college affordability and financial aid simplification. Bergeron began his Capitol Hill service almost 20 years ago as a Legislative Assistant to former Louisiana Rep. Bob Livingston, who chaired the House Appropriations Committee.

Bergeron also served as Vice President of MARC Associates (now part of Holland & Knight), a government relations firm where he consulted for a number of elementary and secondary education and higher education organizations.

He received a Bachelor of Arts in Political Science from the University of Louisiana at Lafayette.

A seasoned professional with years of hands-on experience in the areas of public health and public education, State Representative Donna Howard's policy expertise and leadership skills have earned her a place at the center of the growing effort to champion mainstream values in the Texas legislature.

Howard serves on the House Appropriations Committee and the House Higher Education Committee; additionally, she serves as vice chair of the House Administration Committee. She serves on the Appropriations Subcommittee on Article III (Agencies of Education) and the Subcommittee on Budget Transparency and Reform. The Representative previously served as vice chair of the House Culture, Recreation, and Tourism Committee and as a member of the House Technology Committee.

For her work at the State Capitol on health care, education, environmental protection, and historic preservation, Howard has been honored by community and state organizations, from the Austin Business Journal and the Texas Hospital Association to the Texas Parent-Teacher Association, the Sierra Club and the Heritage Society of Austin. She also has been recognized as a Distinguished Alumna of both The University of Texas School of Nursing and The University of Texas Department of Kinesiology and Health Education.

Howard is a native of Austin who graduated from Reagan High School, then went on to earn a bachelor's degree in nursing and a master's in health education, both from the University of Texas.

She worked as a critical care nurse at Brackenridge and Seton hospitals, was the first hospital-based Patient Education Coordinator in Austin, and helped start the Seton Good Health School. She has also served as president of the Texas Nurses' Association (District 5) and as a Health Education instructor at UT.

A recognized expert on public education, Howard was elected to the Eanes ISD board in West Austin, where she served from 1996 to 1999 and was certified as a Master School Trustee by the Texas Association of School Boards. She co-founded the parent organization Advocates for Eanes Schools and helped form the Texas Education Crisis Coalition, a grassroots group of parents, business owners and community leaders working together to tackle the public school finance issue.

Howard has previously served on the boards of Austin Area Interreligious Ministries, Common Cause, the Texas Freedom Network and the Texas Campaign to Prevent Teen Pregnancy. She is currently a board member of the Expanding Horizons Foundation, supporting low-income housing and education.

Married to Austin attorney Derek Howard, Representative Howard is the mother of three adult children and is active in her neighborhood and church communities.

Assistant Director, Grants & Special Programs

Bio to follow shortly.

Executive Director
Panhandle-Plains Higher Education Authority

Jimmy Parker has worked with Panhandle-Plains for 12 years and currently serves as Executive Director of Panhandle-Plains Higher Education Authority (PPHEA) as well as Executive Director of Panhandle-Plains Student Finance Corporation (PPSFC) and President of Panhandle-Plains Management & Servicing Corporation (PPMSC) since January 2011. Jimmy previously served as Executive Vice President for Secondary Market Operations of PPMSC with his main focus on government relations, lender/school relations and managing the daily activities of PPHEA and PPSFC.

Prior to joining Panhandle-Plains Jimmy spent 23 years in financial aid administration at institutions of higher education with 4 years as Director of Financial Aid at Western Texas College and 16 years at Angelo State University as Assistant Director of Financial Aid for 2 years and Director of Financial Aid for 14 years. During this time he was active in the Texas Association of Student Financial Aid Administrators (TASFAA) and served on numerous committee's as well as TASFAA President in the 1990-1991 year. He was elected to the TASFAA Hall of Fame in the 2005-2006 year. He has also served numerous times on the TG Lender/School Advisory Committee and has been a Co-Chair on the Lender and the School Committee. He currently serves as Chair of the National Council of Higher Education Resources (NCHER).

Angela Reiher

University High School Dean of Academies and A.J. Moore Finance Academy Students

Bio to follow shortly.

Vice President, Customer Experience Project Manager
Lemonade Day Greater Killeen Fort Hood City Director and Lemonade Day student entrepreneurs

Bio to follow shortly.

Director Financial Aid, Rice University
President Elect TASFAA

Prior to joining Rice, Anne worked at TG as the Senior Account Executive, handling schools in the Houston area as well as helping her colleagues across the state. Anne has 6 years experience in Financial Aid in Texas. Recently she completed NASFAA's Leadership Symposium which included visits with Representatives Hinojosa and Poe, as well as Senator John Cornyn.