TAMU- High School Counselor Financial Aid Training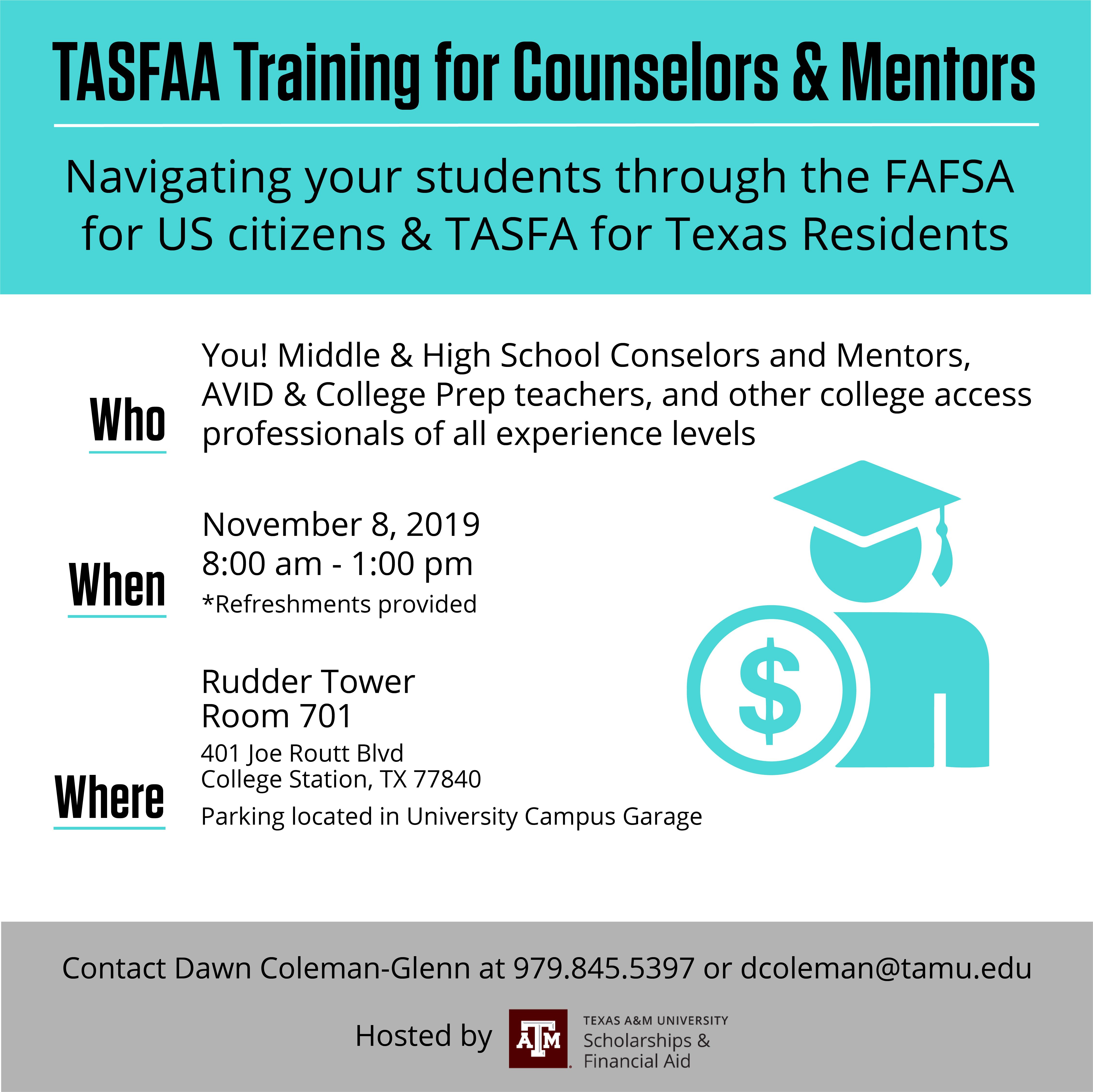 Each person participating in this training should register separately; even if multiple individuals from the same school/organization are attending. Registrants should park in the University Center Garage. Parking will NOT be validated at event. Follow the link to the campus map to search for the building where training will take place and the location of the parking garage: http://aggiemap.tamu.edu/
Also in the Related Links section below.
TAMU will provide a copy of the workshop materials.